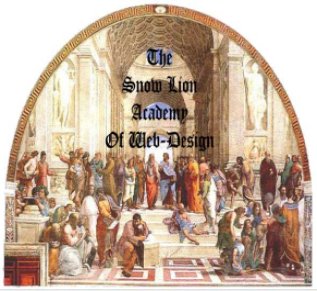 Lessons in the Snow Lion's Garden


Lesson One: Words of Welcome and Words of Conjuring
Here, the Snow Lion teaches you about the basic, first commands of HTML, covering such topics as: BODY tags, and how to control the background and text colors on your homepage.



Lesson Two: The Appearances of Words
Here the Snow Lion explains various ways in which the actual text of a home-page can be organized. This lesson covers such topics as: Pre-Tags, Headers, Horizontal Lines, Bullet Lists, Centered Headings, and Blink-Tags.


Lesson Three: Links in the Chain of Being

Here, the Snow Lion talks about the different kinds of hypertext links that will make your website lively and interactive. Linking within a page, as well as links to other pages, are discussed.

Back to the Academy Front Page